MooMe Farmers
Scaling up breeders in Africa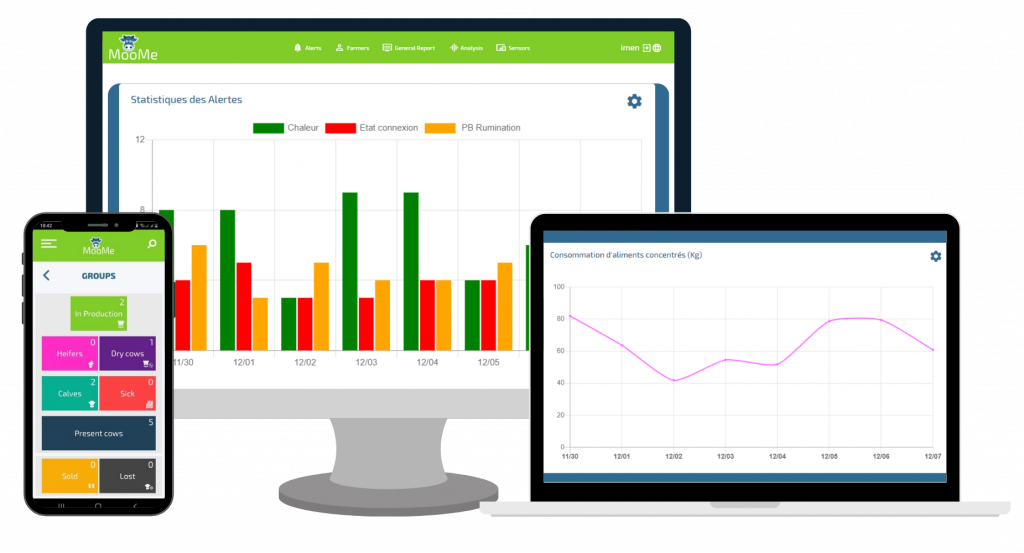 Management Software for Dairy Farmers
Discover our dairy herd management software. Save time while optimizing your results! Our management software eases the analysis of your herd data by highlighting problematic cows: cows at risk of mastitis, cows without visible heat …
Cow Collar for Heat and disease detection
Rumination metrics and alerts ensure that you are always armed with clear insights to make the best decisions for your cows.
Using a MooMe collar will reduce vet costs, boost your cow health and protect your herd.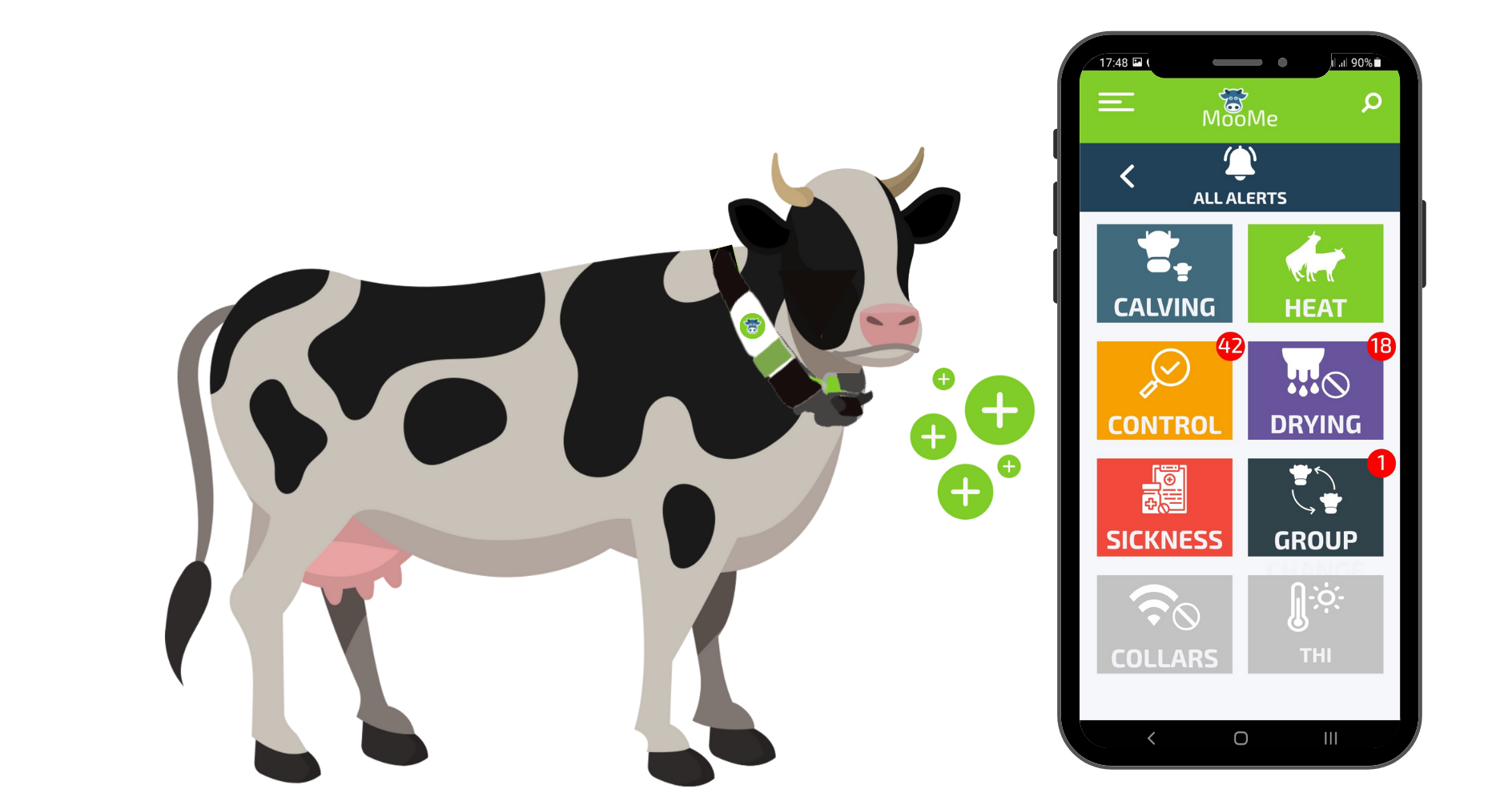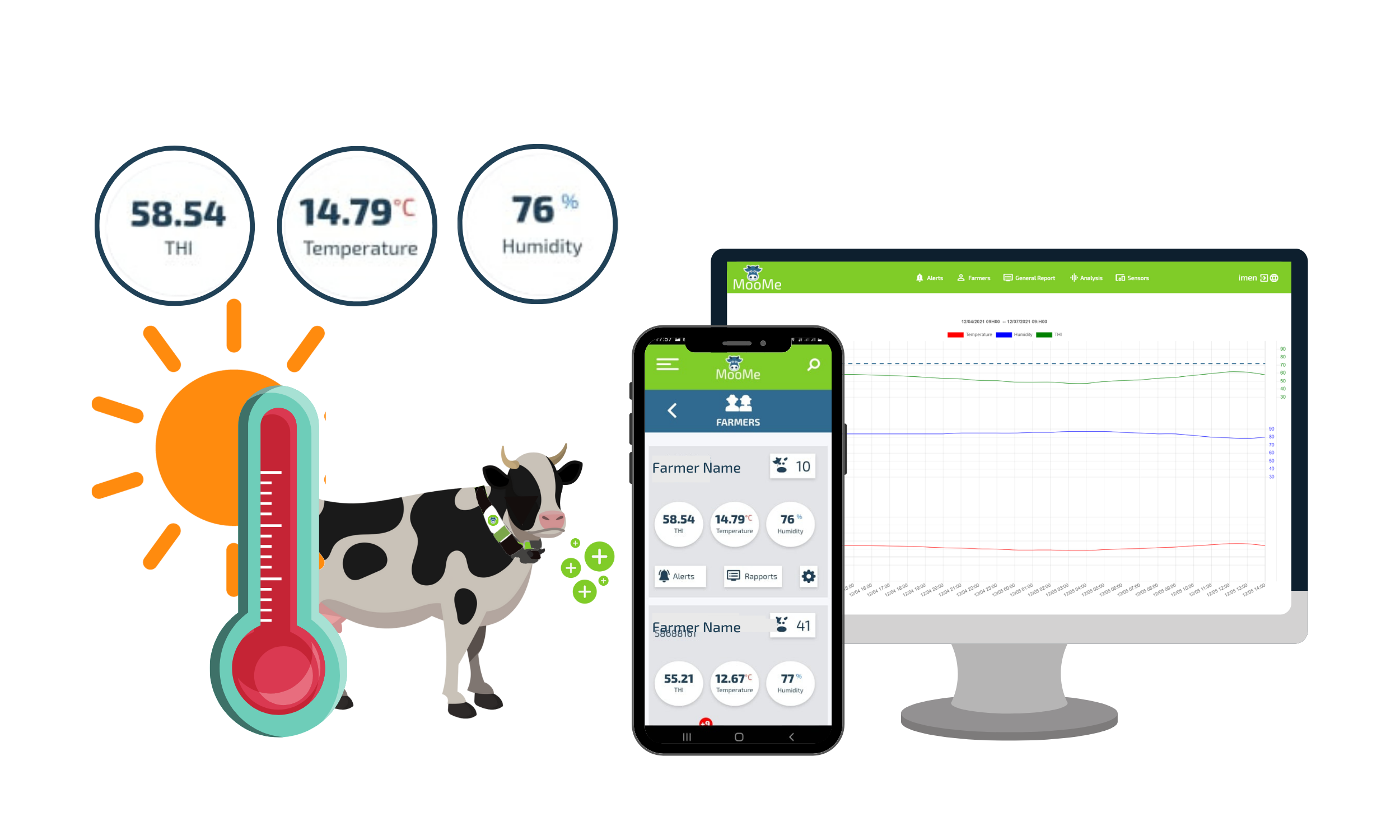 Heat Stress Management Solution
Heat stress increases energy deficits and decreases milk production and reproductive capacity, resulting in economic losses to the farmer.
THI MooMe System has proven to be an effective tool for evaluating the welfare of dairy cows. +1700
Users all over Africa